Inspiration for Vellus machina came from my work Consumerism as Manifestation of Eugenics. Vellus machina provokes and addresses the interests of consumers afraid and/or excited about developments in Artificial Intelligence and robotics through the form of an interactive, breathing robot.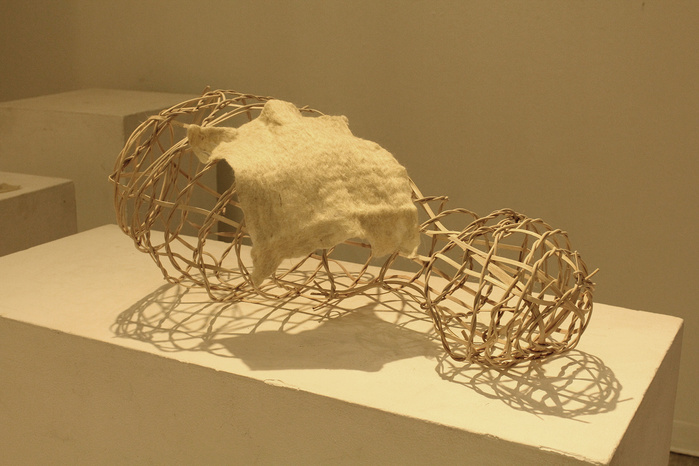 Femme+Masc is an initial exploration in the use of organic shapes and bright colors to make hand-drafted, gender neutral garments that combat Western associations of the organic/colorful being feminine.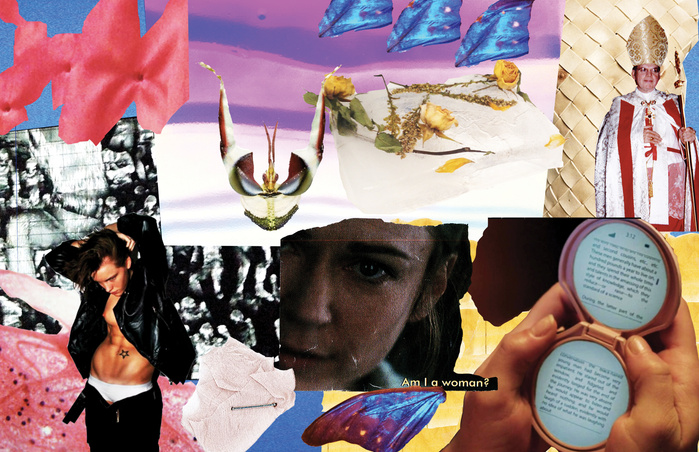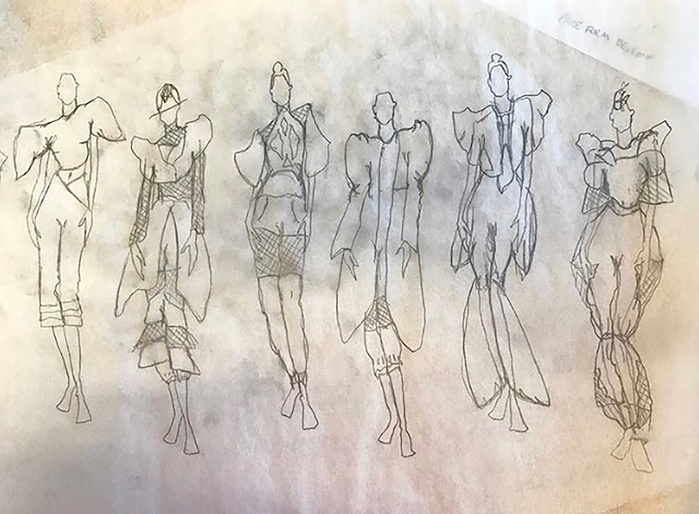 AMERICAN MADE: I (we) you (me) can perpetrate and empathize at the same time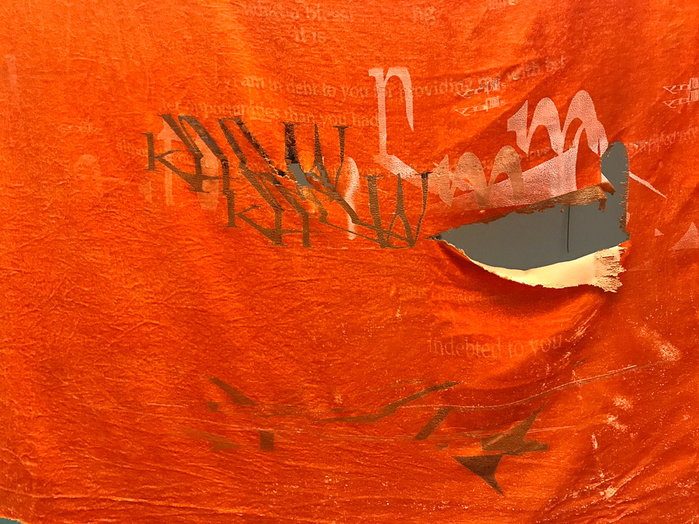 The other aspect of my material exploration is kombucha leather. Kombucha leather is a material that results from a green tea/sugar vat with a SCOBY left in it undisturbed for two weeks. Kombucha captures my attention for its ability to fascinate and disgust people depending on its material state. Since it was a material I was not as familiar with, I chose to devote the majority of my material exploration to the kombucha leather.